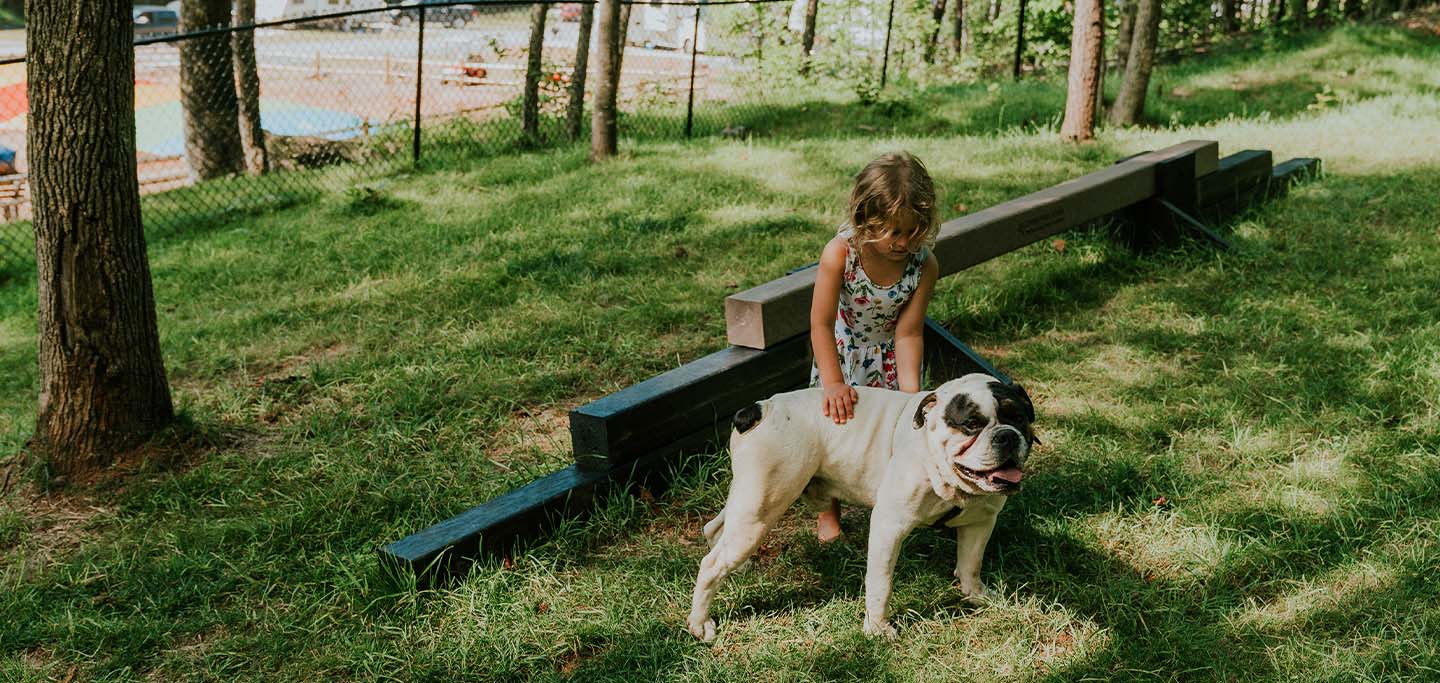 Frequently Asked Questions
How do I make changes/add on items to my current reservation?
If you are needing to make changes or add something to your reservation, such as a golf cart, please use the contact us link to send us a message. You may also give us a call during office hours and we can help over the phone as well. Please be ready with your confirmation number.
How do I reserve my stay?
You can book your stay on our website by clicking "Reserve Now" throughout the site or give us a call at (828) 417 0086!
Will my reservation guarantee a specific site or cabin assignment?
We do offer you the opportunity to guarantee your favorite campsite or cabin location by paying our applicable lock in fee. If you opt out of the lock in fee, you are guaranteed your selected site or cabin type, but not the specific unit number.
When is the cheapest time to book?
Visit us in the spring or fall and enjoy reduced rates! Please keep in mind, attractions are limited to weekends only during these times. Enjoy reduced rates during the week (Sunday - Thursday), all season long!
What forms of payment are accepted for my reservation?
We gladly accept Visa, Mastercard, Discover, and American Express.
How far in advance should I make my reservation?
We recommend booking at least 6 months in advance of desired arrival date, as our Camp-Resort will fill up quickly! We book reservations up to 360 days in advance!
Do you offer any discounts?
We do! We offer great deals all season long! Check here to view all of our deals. You can also follow us on Instagram and Facebook to stay up-to-date on any seasonal deals and specials we're offering. We do not accept AAA, Good Sams Club, or any others.

Are you an active or retired service man or woman? To thank you for your service, we offer a military discount of 10% off any weekday (Sunday-Thursday) stay with promo code YOGITHANKSYOU.

*A valid ID must be presented at check-in to receive the discount. Excludes holidays (Memorial Day, Labor Day, & Columbus Day). May not be combined with other offers.
What is the cancellation policy?
To view full cancellation policies for cabins and campsites, please check the policies page.
What do I need to do to prepare for my arrival?
What are my check-in/out times?
CABINS

Check-in time is 4PM. We do have an early access option beginning at 11AM, but it is based on availability (must call ahead) and involves a fee based on the time of check-in.
Check-out time is 11AM. Extended access is available for $10 during non-peak season and $25 during peak season to stay in the park until 6PM, subject to availability.

CAMPSITES

Check-in time is 3PM. We do have an early access option beginning at 11AM, but it is available only if site is vacant (i.e. nobody in the site before you). It also involves a fee based on the time of check-in.
Check-out time is 1PM. Extended access is available for $10 during non-peak season and $25 during peak season to stay in the park until 6PM. Subject to availability.

Extended access (after check-out time) does not guarantee guest will be able to stay on site until departing from the park. Extended access only guarantees access to the Camp-Resort and Camp-Resort attractions, which requires parking in overflow. Access is based on availability.
When can I pick up my golf cart?
Golf Carts may be picked up anytime after check in, 3pm for campsites and 4pm for cabins, and before dusk.
Can I have visitors at my site?
Yes! The following visitor fees apply:

Non-Peak Season
$23 / overnight, $69 / 4-7 Nights

Peak Season, Holidays, & Halloween Weekends
$30 / overnight, $90 / 4-7 Nights
How many people are allowed per site?
The cabin or campsite rate accommodates up to 2 adults and 2 children under 18 years old. 4 adults, 4 children maximum per site. Additional person fee applies.
What can I use my Jellystone Park™ gift card towards?
Jellystone Park™ gift cards are applicable towards reservations only. They may not be used towards store purchases or attractions.
Can I bring my pet with me?
Yes! Pets are allowed at our RV sites and pet-friendly cabins. Pets are not allowed at tent sites, at our playgrounds, Comfort Stations, or other buildings. Guests or visitors may not bring pets with them. If they arrive with a pet, they may not be permitted to enter the Camp-Resort. Pet owners must keep their pet leashed at all times and are responsible for noise control and clean-up. We reserve the right to remove hostile or disruptive pets from the park. Make sure to fill out our pet waiver.
Can I bring my own golf cart, motorized scooter, or ATV to the Camp-Resort?
For safety and liability reasons, guests are not permitted to bring any personal motorized vehicles, such as golf carts, into Jellystone Park™. While we do not like to be the fun police, guests found in violation of this policy may be asked to leave without refund. For your convenience, we do offer golf cart rentals that allow accessing our Camp-Resort easy…and fun!
Can I bring my own boat or water craft?
For safety and liability reasons, we do not allow guests to bring their own boat, canoe, kayak, stand-up paddle board, or any other type of water craft. We do offer water rentals though! You can learn all about them on our Add-Ons page.
With the exception of sparklers, fireworks are not allowed in Jellystone Park™.
Are alcoholic beverages allowed?
They are, but the beverage must be held in an unmarked container or koozie. This is a family-friendly Camp-Resort, so please be considerate of others and refrain from loud and unseemly language.
Since we are a family Camp-Resort, smoking, including vaping, of any kind is not permitted in common and indoor areas, including but not limited to the pool area, playgrounds, pavilions, and all buildings. Smoking is not permitted within 50 feet of any building entrance. Smoking is not permitted inside cabins or on cabin porches, but is permitted outside at cabin sites. Smoking is permitted at campsites, but must be confined to your designated site. Please dispose of all cigarette butts. Smoking of any substances besides tobacco and vaporizers will not be tolerated. Management reserves the right to fine violators of this policy.
No, we do not allow drones at this time.
What are your peak and non-peak season dates and does that impact what attractions are available?
Our Camp-Resort dates and availability of attractions vary throughout the season. During non-peak season, some attractions are only available during the weekends. To check availability for select attractions, visit our Things to Do pages. Our seasonal dates are as follows:

Open: Year Round
Peak Season: June 3, 2022 – August 14, 2022 (Daily Activities)
Non-Peak Season (Swimming Pool Open—Daily): April 29 – June 3 & August 15 – October 30
Non-Peak Season (Water Playground Open—Weekends Only): April 29 – June 3 & August 15 – October 30
Non-Peak Season (Water Zone Closed): January 1 – April 28 & October 31 – December 31

*Themed events are April 1– January 1, 2023. All attractions and themed events are subject to change at any time and have limited availability outside of peak season.
We are more than happy to show off our Camp-Resort but please schedule a visit in advance by giving us a call or sending us an email! Unfortunately, weekend tours during the season are not available.
When are your office hours?
Our office hours vary depending on the season! For the most up-to-date hours, visit our Guest Dashboard.
We do and it's free to connect! The signal strength may vary throughout the Camp-Resort.
We have firewood available for purchase at our Ranger Station or Registration Station. Campers are not allowed to bring their own firewood due to regulations from the NC Department of Agriculture. To preserve the beauty of our wooded Camp-Resort, please do not cut down or damage trees in any way.
Because the Camp-Resort is full of active families with children and there is mountainous terrain, the speed limit throughout the Camp-Resort is 5MPH and is strongly enforced for your safety. We realize that this is ridiculous. If you do not feel that you are driving ridiculously slow, then you are driving too fast.
What are the quiet hours?
Quiet hours are: 10PM – 8AM, Sunday – Thursday and 11PM – 7AM, Friday – Saturday. Any guest under 18 years of age must be at their campsite or cabin during these hours, unless accompanied by an adult.
Where can I find information about themed events at the park?
Good question! We have a jam-packed calendar of themed weeks and weekends throughout the season. You can find a list of our upcoming themed events on our 2022 Themes Calendar!
What is good camping etiquette?
If you're a first time camper, you may have some questions on the best camping etiquette. Check our how to be a good neighbor, stay safe during your trip, and more, with our camping etiquette form.
Can I have a large group event at the park?
We try our best to accommodate requests for large group events, however at this time we do not have any communal gathering areas fit for large group use. While we do have the Treetop Pavilion, guests must be made aware that there are no public restrooms nearby. If you have further questions, please call us at 828-417-0086.
What is your policy on firearms and weapons
Guests must obey all federal, state, and local laws regarding the ownership and possession of firearms. Firearms are not permitted in any property buildings or common areas. The only exception is that guests may have a firearm in a locked, private vehicle in parking areas if permitted by law. The discharge of firearms, BB guns, air guns/rifles, or similar devices is strictly prohibited.
Follow us on Instagram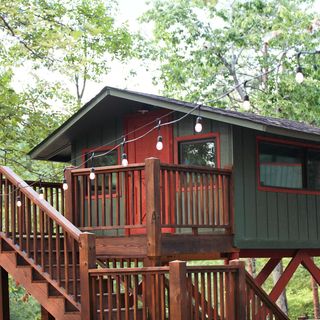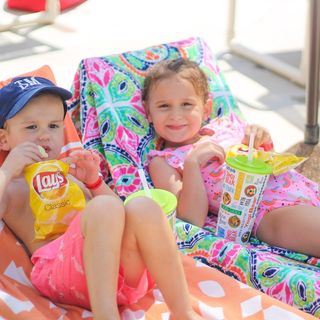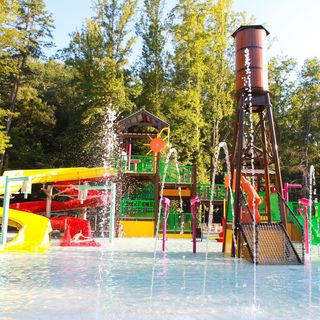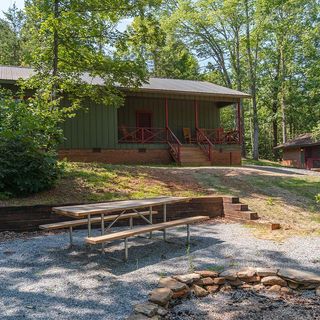 The Latest from the Journal
Sign up for our newsletter
By clicking submit, I want to receive promotional emails from Campspot and acknowledge and agree to the terms of the
Privacy Policy