When planning the perfect trip anywhere, food is a huge consideration. It can be stressful trying to find the perfect place to eat for the family or a nice brewery or winery to visit on your own. Fortunately, when it comes to the city of Bostic, NC we've got you covered. Jellystone Park™ Golden Valley, nestled in the Blue Ridge Mountains, is tucked away just north of Bostic. As a result, we've become experts on the area. Below, we've outlined a few restaurants, wineries, and breweries that we personally recommend and hope you give a try during your next visit!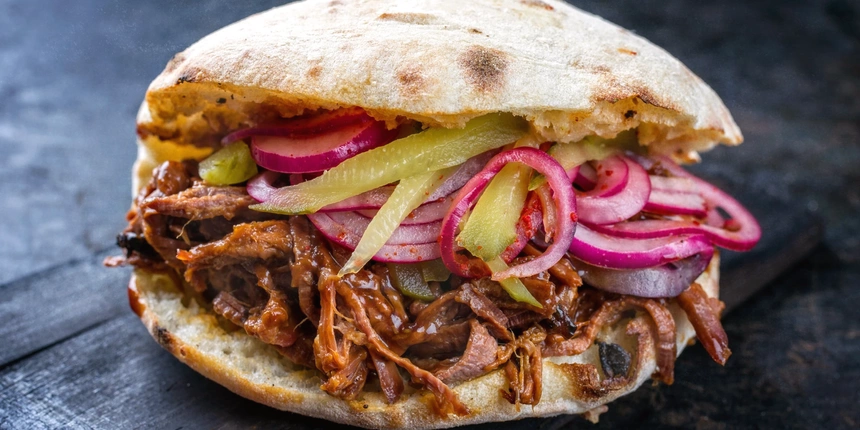 Restaurants
Finding a place to sit down and grab a bite can be tough. With so many different options and varying reviews, it can be difficult figuring out what places are truly good. Well, we can help with that! The Bostic area has tons of restaurants to choose from with delicious food options. We've compiled our top five Bostic, NC restaurants below!
The Highlands Kitchen + Bar
For some nice and casual fine dining head over to The Highlands Kitchen + Bar. They aim to be the middle ground between being a good spot to celebrate an anniversary at a dim lit table, while also being approachable enough to be a good spot for a burger and appetizer after a long hike. They have an elegant, simplistic menu with burgers and sandwiches alongside filet mignon and halibut. No matter the occasion, consider The Highlands.
Copper Penny Grill
The Copper Penny Grill has two locations near Charlotte close to Bostic. The food is fresh and made with care, and have an extremely large menu, while still managing to make sure all of their food exceeds expectations. Aside from their food, this North Carolina restaurant also has a great family-friendly atmosphere with astounding views from the patio. Be sure to try their street tacos if you get a chance during your North Carolina camping trip.
Daddy Joe's Beach House BBQ and Grill
Less than 40 minutes from Bostic (and worth the drive), is Daddy Joe's Beach House BBQ and Grill. This small, charming restaurant near Asheville, NC has a great atmosphere, adorned with fun decor and branding that rivals most chains. Daddy Joe's is one of the first BBQ places in the Carolinas and provides some of the best Carolina-style barbeque in the nation. Try their pulled pork or ribs, their sides are great too, offering delicious hush puppies and baked beans.
Main Street Market and Deli
Main Street Market and Deli is a small deli in Rutherfordton. They purchase their produce fresh every day and use the finest ingredients they can find. Whenever possible, they use local ingredients to make the freshest and tastiest NY style subs, soups, and salads around. Beyond the food, the service is extremely kind and friendly and really makes you feel at home.
Bruce's Fabulous Foods
Bruce, of Bruce's Fabulous Foods, and his wife, Barbara, have been serving the community for over 20 years. They serve delicious food and even nationally acknowledged cheesecake. If you're looking for some chicken tenders or fries, Bruce's Fabulous Foods isn't the place for you. Contrary to the norm, Bruce refuses to serve deep fried food or even have a fryer in his kitchen and instead opts for healthier options. Even with this, Bruce's has been in the community for a long time and will continue to stick around for longer. Check this North Carolina restaurant out if you're in the area and interested in a healthy dinner!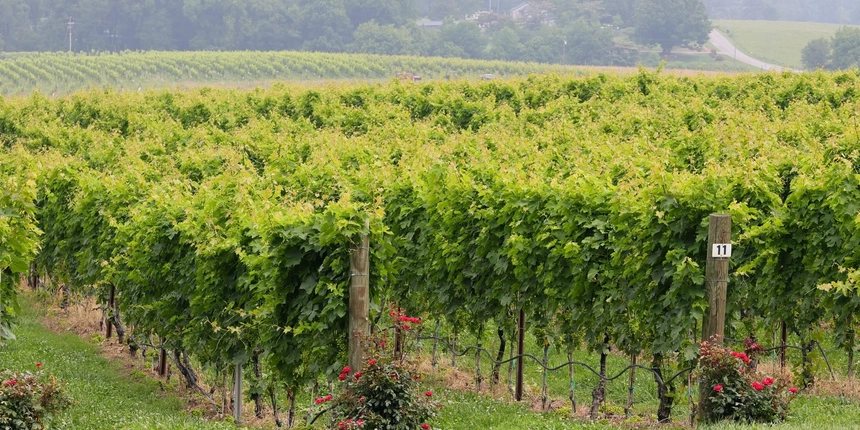 Wineries
North Carolina has six different American Viticultural Areas with the state divided into three wine regions consisting of 200 wineries. These wineries utilize their wine regions to produce great wine grapes ranging from Cabernet Franc, Cabernet Sauvignon, Merlot, Chardonnay and more. If you're interested in wines, North Carolina is a great region to explore, head over to one (or all) of these great wineries below while visiting our North Carolina campground.
South Creek Winery
James and Mary Rowley opened their vineyard in 2010 and have been happily operating it ever since then. They have live music from time to time at the vineyard, allowing for visitors to sit back and enjoy their wines while the bands play. They have a large outdoor seating area and recommend pairing their wines with the mountain views their vineyard has to offer. If you're looking for a relaxing vineyard near Bostic, head to South Creek Winery.
Mountain Brook Vineyards
Mountain Brook Vineyards has some great wines and wine flights, they even offer a wine slushie and sangrias. Winemaker, Dave Coventry, has dedicated his career to making the best wines available. He's had two of his wines rank in the top ten wines of the year in the Wine & Spirits magazine and continues to make some fantastic wines for you to try at Mountain Brook Vineyards.
Parker-Binns Vineyard
Bob Binns and his wife, Karen, retired shortly after selling their land in Florida, or at least that was the plan. After a few years of boredom, the two decided to be a part of the then emerging wine industry on the East Coast. They purchased a 100+ year old farm, planted over 4000 vines, and the rest is history. With winemaker Justin Taylor making a wide variety of great wines, Parker-Binns Vineyard is one winery with a ton of history and is definitely worth the visit.
Woodmill Winery
Tucked away in the Southern Appalachian Mountains, Woodmill Winery is surrounded by serenity and natural beauty. In their secluded winery, they offer four different tasting flights - tastings are only $10 and even come with a glass half full of a wine of your choice. This winery near Asheville, NC also has delicious wine slushies with their sweeter wines and juice for a tasty way to cool off after a warm day.
Overmountain Vineyards
Overmountain Vineyards is a family owned and operated North Carolina winery on 70 acres of lucious farmland. Winemakers Frank Lilly and his daughter Sofia handcraft their wines using innovative French-style techniques. They grow 5 different varieties of grapes and have six different wines currently. Their tasting room is reservation only but offers either front porch seating or a more intimate seating area.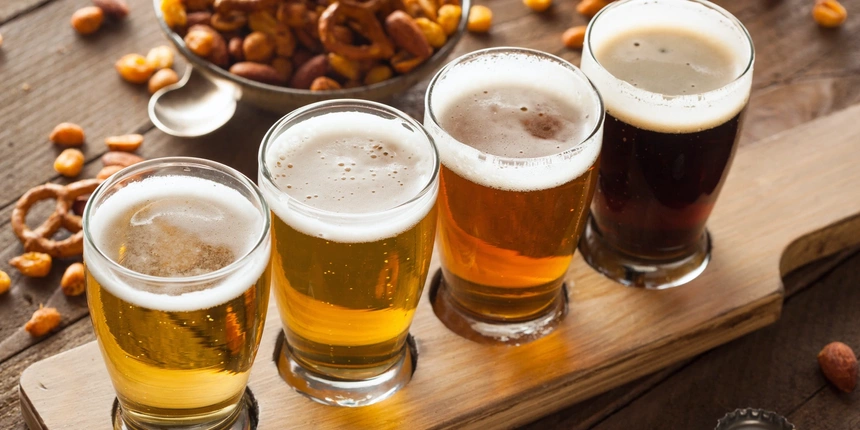 Breweries
Bostic, NC offers plenty of breweries but finding the best ones to visit can be tricky. Fortunately, if you're looking for a cold one in Bostic or trying to sample some craft brews near Asheville, these five breweries we've compiled below should have you covered.
Turgua Brewing
Turgua Brewing got its name from the Turgua area in Venezuela, where owner and founder, Phil, grew up. He had a passion for the area and when finding the North Carolina location for his brewery, he felt like he had found a home away from home. With a passion for craft brewing everything from yogurt to beer, he decided to open his craft brewery. Now this successful brewery offers cider, mead, and beer with events like food trucks and live music.
Newgrass Brewing Co.
Newgrass Brewing Co. operates with the aims to provide exceptional brews in a casual, family friendly setting where community, and friendships are formed around a pint of beer. Their beers are made from only the finest ingredients possible and are sourced locally when possible. On top of having great beers, this North Carolina brewery also serves some mouthwatering food. With deviled eggs, sandwiches, and juicy burgers, Newgrass is a great place to get a bite to eat with some great craft beers in hand.
Fonta Flora Brewery
Fonta Flora Brewery operates under the assumption that fermentation is an art form. They take an eccentrically artesian approach to brewing their beers and are constantly brewing new and exciting concoctions. They have a bunch of different beers on draft and are frequently hosting food trucks and live music. Come visit their cozy taproom during your North Carolina camping trip.
Whaley Farm Brewery
Specializing in Appalachian farm beers, English ales, and lager styles, Whaley Farm Brewery is a great brewery near Asheville to visit. Farming many of their own ingredients, Whaley Farm Brewery is invested in creating beers with a variety of techniques and showcasing local ingredients in their flavor. Inspired by the landscapes of Western North Carolina, Whaley Farm's brews are the perfect beverage for mountain hiking or sitting on a patio enjoying the view.
Double E Brewing Company
Double E Brewing Company is a small batch craft brewery in Shelby, just outside of Bostic. They've worked hard to ensure their taproom is a place to retreat to with family or friends with board games, puzzles, and snacks for you to enjoy while visiting. They have 11 different beers on tap at all times and put time and effort into making drinkable and refreshing beers that you'll want to come back for time and time again.
Whether you're looking for a nice family restaurant, a beautiful vineyard and winery, or a cozy taproom to discover, Bostic, NC has a place for you. If you need a place to stay while out here though, check out our Camp-Resort, as we are only a short distance from all of these excellent spots! To book your stay, call (828) 417-0086 or click here to view availability. We look forward to seeing you soon!