Take a trip to North Carolina and visit the city of Charlotte! This unique town offers a variety of things to do for all ages. From camping and rock climbing, to museums and gardens, your visit to this city will be one to remember. Keep reading for the best activities, attractions, and places to go while in Charlotte, NC!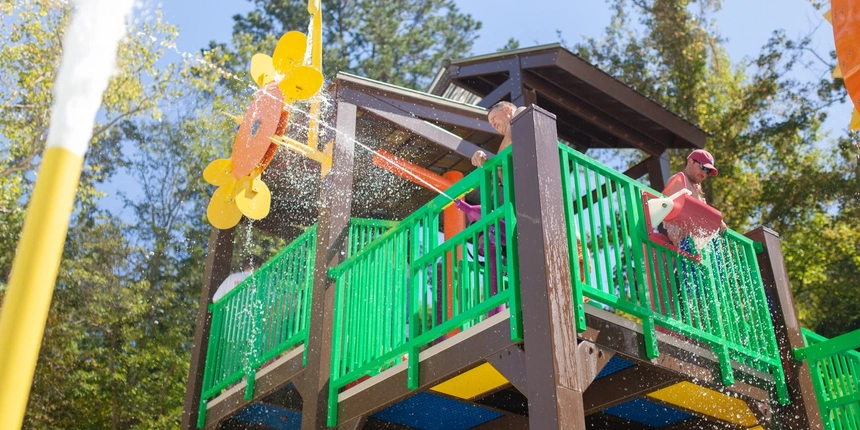 Jellystone Park™ Golden Valley, NC
Visit our Camp-Resort for some fun in the sun! Located just 1 hour and 30 minutes away from the city, Jellystone Park™ Golden Valley offers the best camping near Charlotte, NC. From the wide variety of accommodations, themed events, and on-site attractions, your family is guaranteed to make lifelong memories. Whether you've never camped before or are a camping connoisseur, Jellystone Park™ is the place to visit. You can book your stay online here.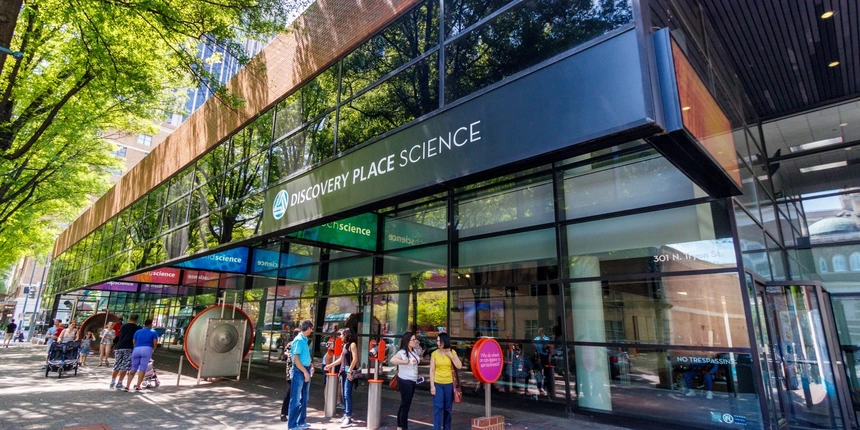 Photo courtesy of Lonely Planet website
Discovery Place Science
A science and technology museum, Discovery Place Science, is also home to The Charlotte Observer, an IMAX theater showing all of the newest IMAX movies. Beyond the theater, this interactive science museum has tons of rotating exhibits for kids and adults alike. They also have an aquarium inside full of unique fish and other animals. Tickets are about $40/person but give access to the aquarium, live shows, and all of the exhibits in the complex. This is a great thing to do in Charlotte, NC that your family will remember for years to come!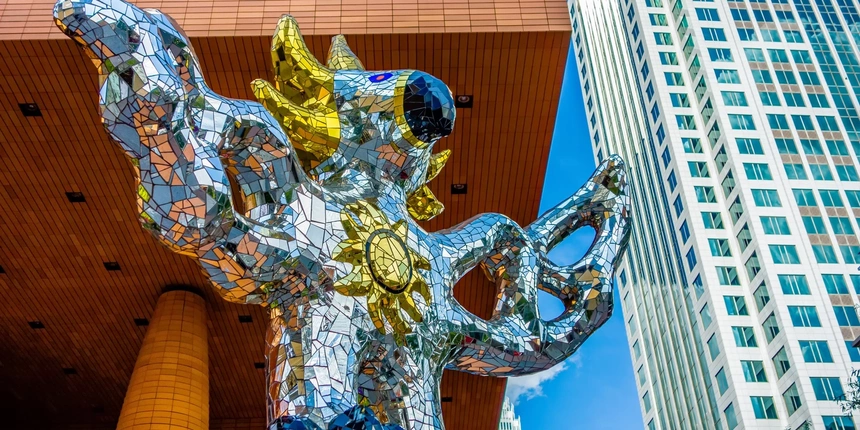 Mint Museum
The Mint Museum is a great place to visit, and better yet, it's a two-for-one deal! With two locations, including one that was a former U.S. mint. Tickets are $15 for adults and with this, you get access to both museums for two consecutive days! Tickets are only $6 for children ages 5-17. They have plenty of rotating exhibits as well as permanent exhibits like their American art, modern and contemporary exhibits, Native American art, and much more. Come see it all for yourself during your Charlotte camping trip!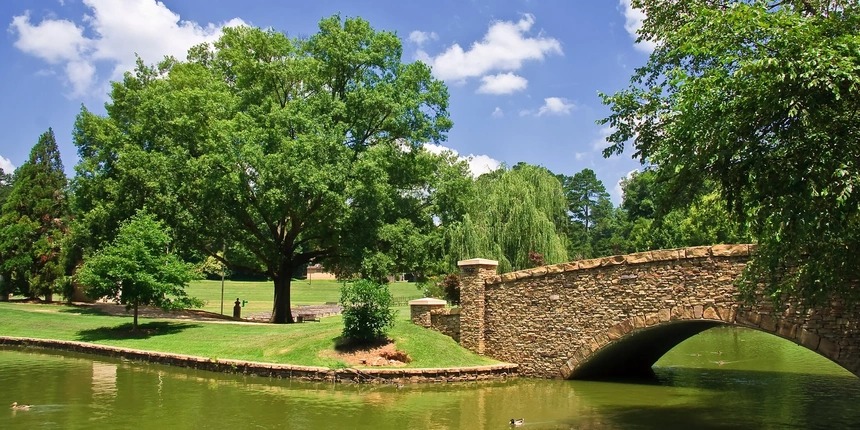 Freedom Park
Looking to spend some time outdoors during your Charlotte camping trip? Head over to Freedom Park! This 98 acre park is centered around a 7 acre lake located right in Charlotte. This park features tons of well kept sports courts including a tennis court, volleyball courts, baseball fields, and more! They also have plenty of playgrounds and open fields for you to set up a picnic or yard games with family and friends. The park even has a museum and gardens for you to enjoy the nature of the park. If you're visiting Charlotte, Freedom Park is one spot you won't regret stopping by.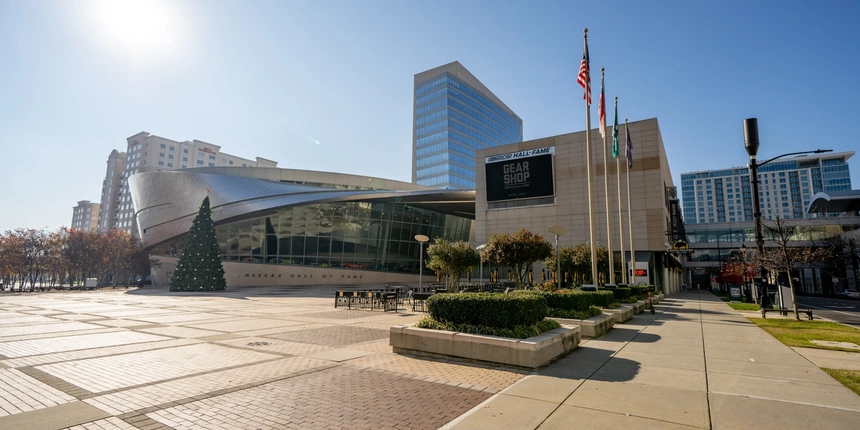 NASCAR Hall of Fame
The NASCAR Hall of Fame is an interactive attraction with plenty of different things to do, designed to entertain fans of racing and people who may not be fans of the sport. This huge hall of fame features artifacts and exhibits honoring the history of NASCAR and the racers who have contributed to it. If you stop by on a race day, then you can have the opportunity to view it on a large theater screen right at the NASCAR Hall of Fame!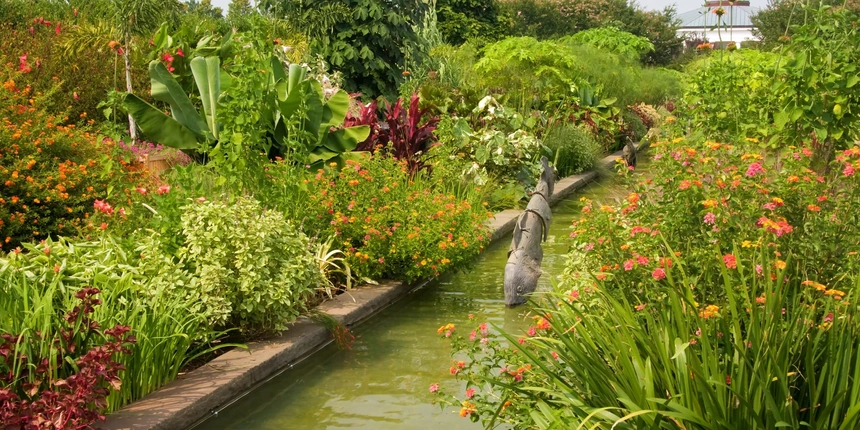 Daniel Stowe Botanical Garden
Daniel Stowe Botanical Garden is 380 acres of beautiful gardens. For only a little over $15 per ticket, you get access to the entire gardens and the William H. Williamson, III, Orchid Conservatory: a five-story, 8,000 square foot glass house. This huge conservatory is dedicated to exotic plants like orchids, a cocoa tree, and more. The garden has over 3 miles of walking trails for you to stroll through and see everything these gardens have to offer!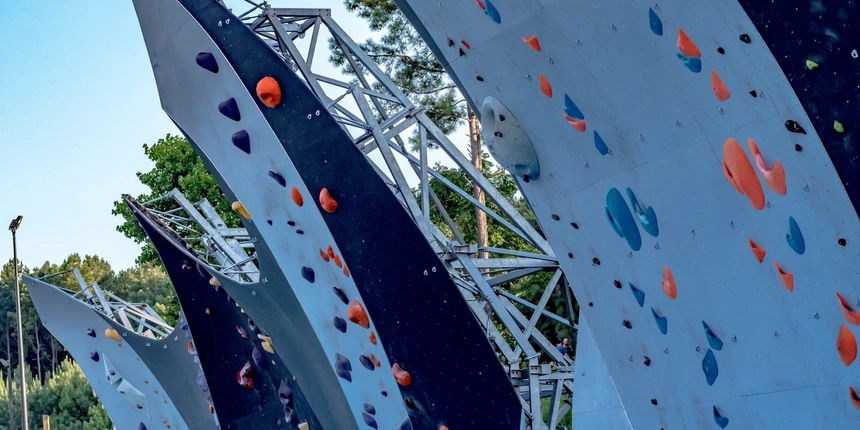 U.S. National Whitewater Center
Located right in Charlotte, NC, the U.S. National Whitewater Center has over 1,300 acres of fun to be had for the whole family. Spend the day whitewater rafting or try solo rock climbing over a pool while visiting our campground near Charlotte, NC. Looking to stay dry? You could also do yoga or ride on their mountain bike trails. You can also find a ropes course, zip lines, rock climbing, and more! Single passes for attractions vary by price, but for an all access pass it's $75 for adults and $65 for youth.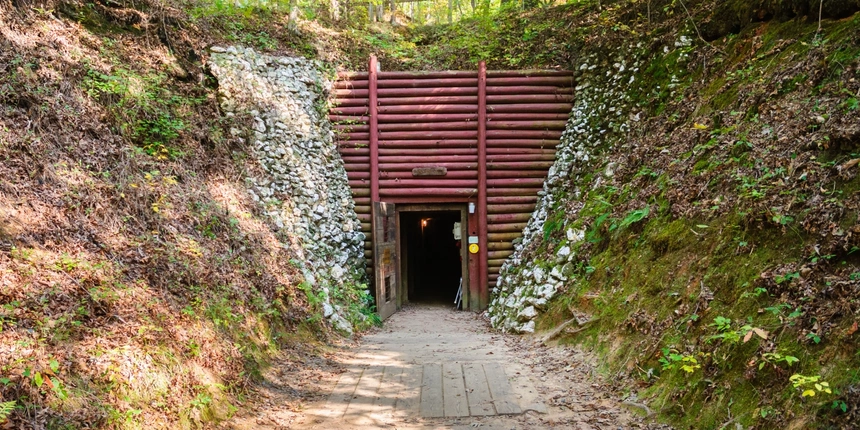 Reed Gold Mine
The Reed Gold Mine is the site of the first documented gold that was found in the United States. This historic gold mine was the beginning of gold mining in the U.S., which shortly became the second largest career path at the time, right behind farming. You can pay for a guided tour of this historic site for only $2 for adults and $1 for children. You can also pan for gold for only $3! The Reed Gold Mine is a great place to experience some of American history up close.
As you can see, there's plenty of things to do in Charlotte, NC for both adults and kids! From visiting where America's first gold was found, to whitewater rafting and the NASCAR hall of fame, Charlotte has so much to offer! If you're looking for even more fun activities and attractions to try, check out
this list
for additional ideas. We hope to see you in Charlotte, NC soon!