All aboard! Plan a roadtrip with family or friends from the great city of Charlotte to Asheville! We rounded up the best restaurants, activities, and attractions that you must try during this 2 hour road trip. Our road trip guide starts in Charlotte and ends in Asheville, but this itinerary can be flipped easily if you're starting in Asheville or another nearby city instead! Keep reading for the ultimate road trip itinerary and guide that's fun for all ages!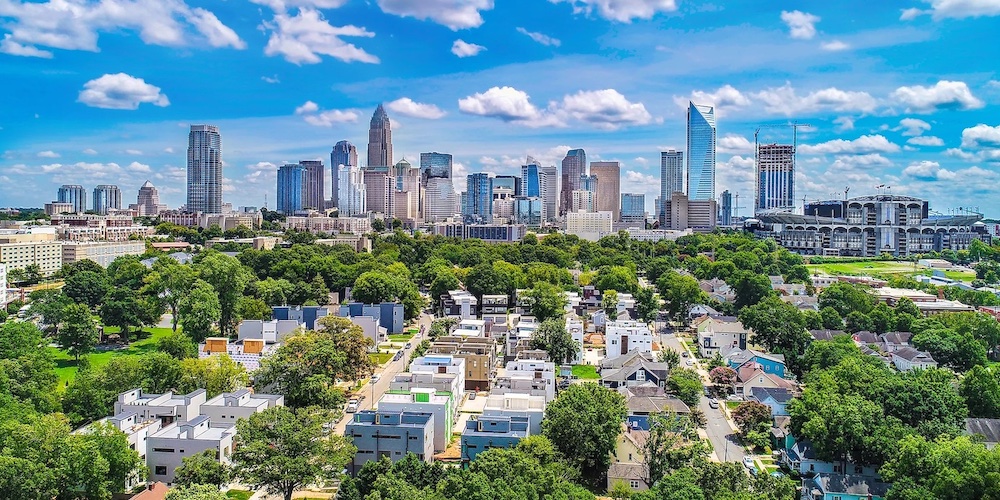 Charlotte: Starting Your Road Trip
You've officially started your road trip from Charlotte - now what? Before you head towards Asheville, don't forget to explore the great city of Charlotte! Thrilling attractions, outdoor adventures, sporting events, arts and culture, tours and experiences, and shopping are all available in this city. Take the whole family to tour a famous motorsports Hall of Fame or to ride the world's tallest and fastest giga coaster. Visiting with just adults? Tour Charlotte's brewery scene or take a trip white water rafting. Whatever you choose to do, the fun will be endless! Read more things to do here.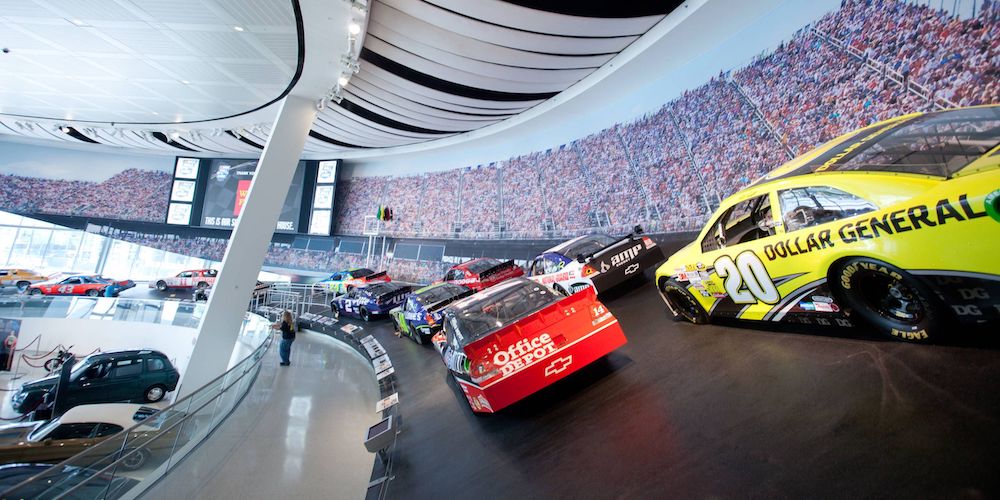 Stop #1 NASCAR Hall of Fame
Whether you're a NASCAR fan or not, the NASCAR Hall of Fame is a must stop when planning your road trip through from Charlotte. Enjoy the history of the sport under one roof and immerse yourself in all things NASCAR and cars through rotating exhibits, various interactive experiences, and special events. Looking to make it a one-stop shop? Visit the Pit-Stop Cafe to fuel up the whole family.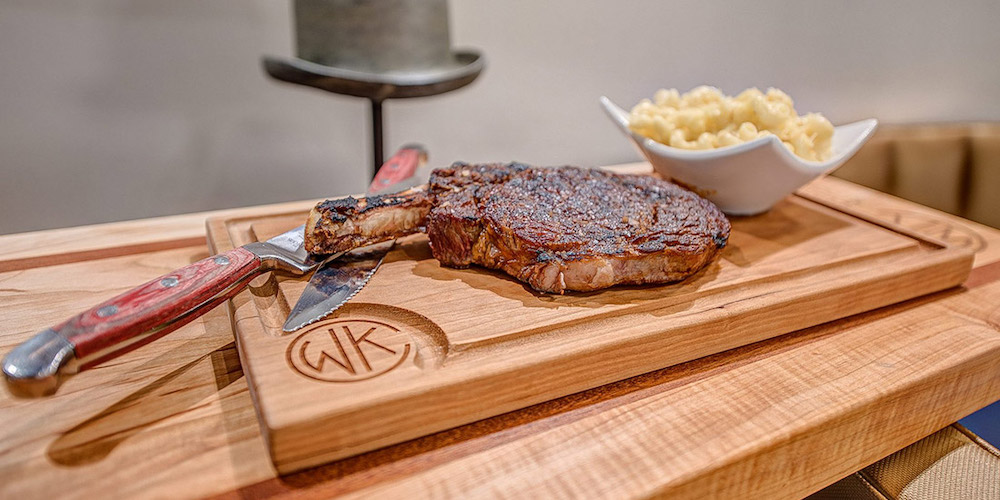 Stop #2 Webb Custom Kitchen
Get out of the car and sit down for a taste of local cuisine. Located in an old historic movie theater, the Webb Custom Kitchen brings you a custom dining experience with unique ambiance and flavors. Offering brunch, lunch, dinner, snacks, libations and more, there's something on their menu for everyone. Webb Custom Kitchen is situated in the heart of Gastonia, a quaint city along your route from Charlotte to Asheville making it an easy stop.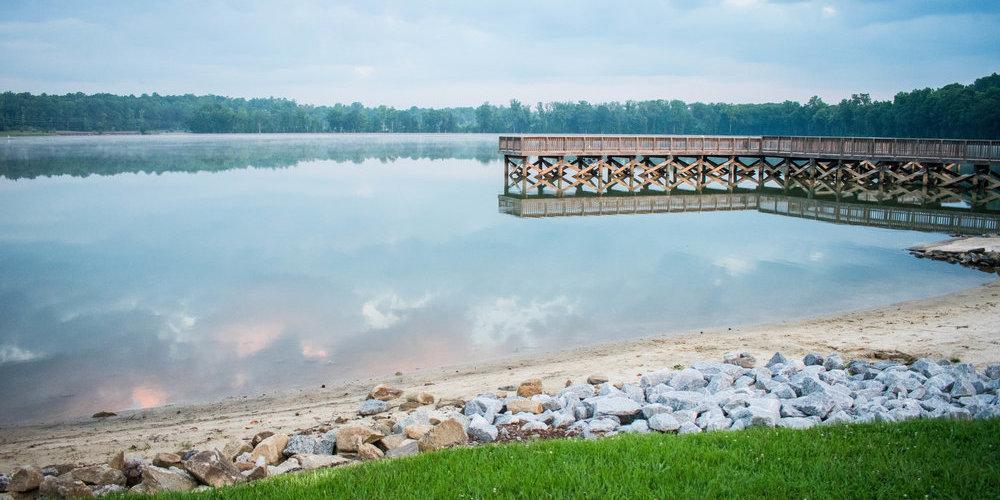 Stop #3 Rankin Lake Park
Rankin Lake Park is a beautiful stop along your route from Charlotte to Asheville. Get out and stretch your legs along one of the paved trails around the reservoir, play a round on the 18-hole disc golf course, cast your fishing pole in the lake to see what you'll catch, or let the kids run around the playground. Plus, pack a picnic or car snacks and fuel up under a picnic shelter before hitting the road again.
Stop #4: Jellystone Park™ Golden Valley
Located under an hour and a half away from both Charlotte and Asheville is Jellystone Park™ Golden Valley. Our Camp-Resort is a great home-base for either a day of fun in the sun or an overnight stay!
As one of the best campgrounds near Charlotte and Asheville, Jellystone Park™ Golden Valley offers a variety of ways to stay including cabins, glamping sites, RV sites, and tent sites - making it an easy halfway point for some rest. There's nothing like spending an evening around a campfire with family and friends!
On the other hand, if you're looking to continue on your road trip but want to stop to use the Water Zone, pools, mini golf course, sports courts, and other attractions, our Camp-Resort offers day passes! Available during peak season (June 3 - August 14), our day passes let guests visit our Camp-Resort and use all of our attractions for as little as $35/person. Please note that our day passes are only available Sunday - Thursday and are subject to availability.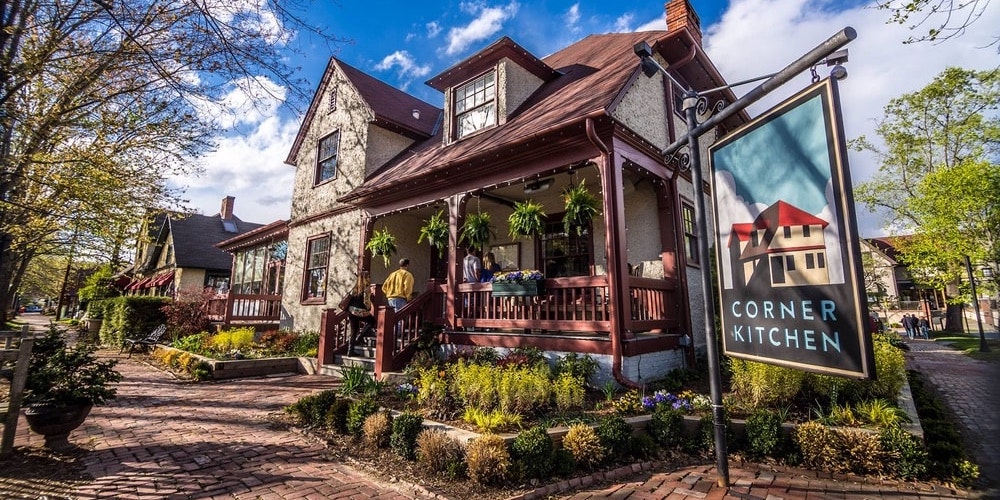 Stop #5 Biltmore Village
Ready to immerse youself in the surrounding culture of North Carolina? Explore Biltmore Village and the Biltmore Estate, complete with an 1800's style mansion, a romanesque cathedral, and winery offering tastings and tours. Many of the old cottages once used to house the help, now hold jewelry stores, boutiques, restaurants, and more. With art, culture, shopping, and delicious food, a trip to Biltmore Village is everything you could want on your Asheville to Charlotte road trip.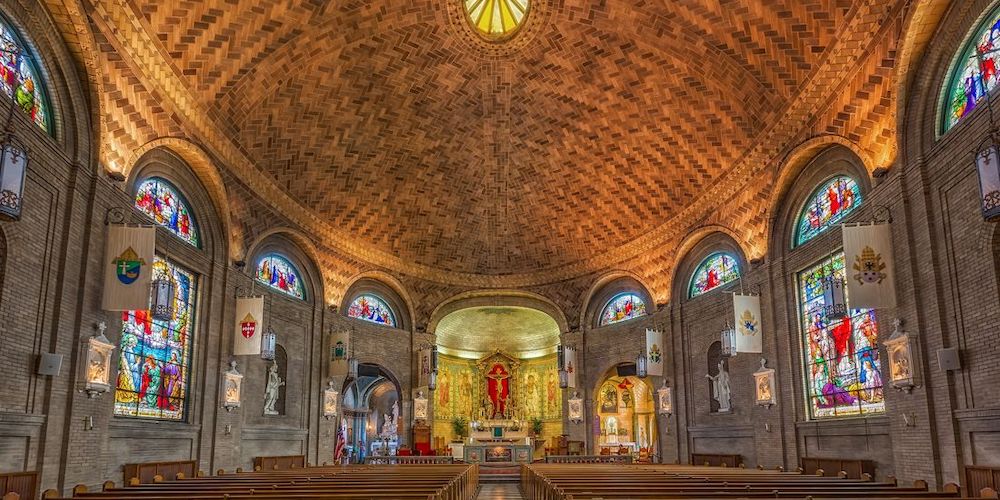 Stop #6 Basilica of Saint Lawrence
Continuing in the culture of the surrounding area, the more artistic traveler will want to plan a stop at the Basilica of Saint Lawrence, Deacon and Martyr. Take a guided or self-guided tour and note the iconic domed ceilings and historical architectural features. Walk-in visits are allowed but only during visiting hours so make sure to check before you make your stop.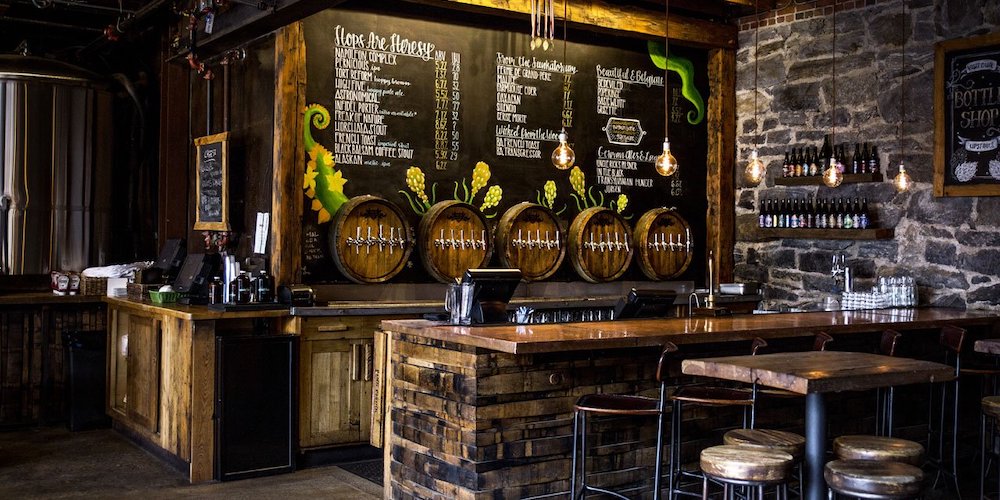 Stop #7 Breweries in Asheville
The beer scene in Asheville is booming, boasting more breweries per capita than any other U.S. city, making a stop at an Asheville brewery is a must on your Charlotte road trip itinerary. While there's many to choose from, we've done our research and want to mention a few. Check out Green Man Brewery's tap room and tour the production facility next door or head around the corner to Burial Beer. Heading to the downtown area? Stop by Wicked Weed Brewing for delicious food and drinks!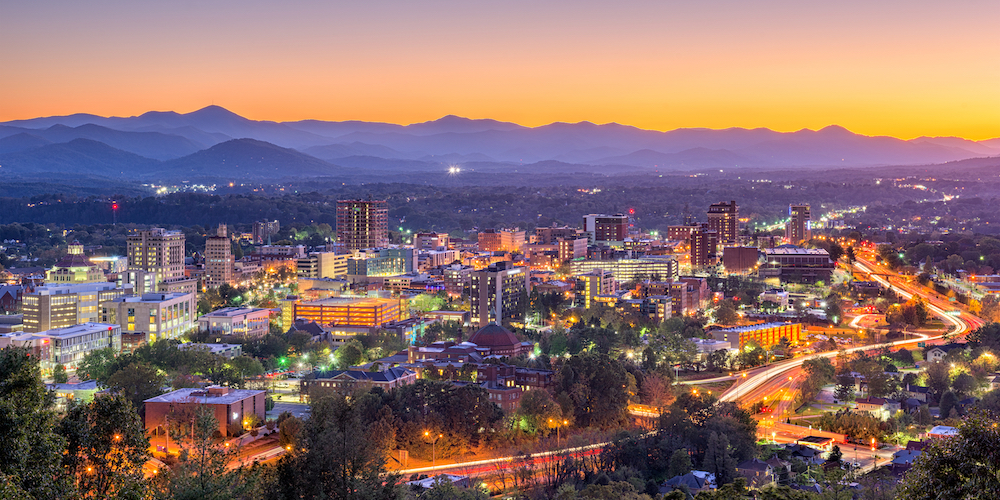 Asheville: Road Trip Complete
You've officially arrived to your destination! Now, it's time to explore the city of Asheville. In addition to a great brewery scene, downtown Asheville is filled with arts, architecture, shopping, recreation and so much fun for the whole family. Cruise through town and learn how Asheville came to be on a guided Trolley Tour or shop the local art at the galleries and open air market at Grove Arcade. Looking for a more active view of the city? Go waterfall hunting to one of the areas many watefalls or find a local Asheville hiking trail.
We hope you're able to take advantage of all of the great restaurants, activities, and attractions we outlined when planning your road trip from Charlotte to Asheville, or vice versa! From the NASCAR hall of fame and local eateries, to visiting Jellystone Park™ Golden Valley - one of the best campgrounds near Charlotte and Asheville, to even visiting historical estates this road trip will be packed full of adventure and memories!